#1 Asbestos Lawyers in Houston
1500 John F. Kennedy Blvd. Suite 1730 Philadelphia, PA 19102
Impact of Asbestos on Philadelphia
Philadelphia, the City of Brotherly Love, has a historical past intertwined with the use of asbestos. As a bustling hub of industry and commerce, this city has a significant industrial heritage that spans shipbuilding, construction, manufacturing, and refineries. In these sectors, asbestos was prized for its insulating and fire-resistant properties. However, the hidden dangers of asbestos exposure have had a lasting impact on the health of many residents. Asbestos-related diseases such as mesothelioma, asbestosis, and lung cancer continue to afflict individuals who were exposed, often unknowingly, to these hazardous fibers. In Pennsylvania, the state in which Philadelphia is located, the prevalence of asbestos-related diseases has led to a higher-than-average number of cases.
The legacy of asbestos in Philadelphia underscores the profound need for awareness and legal support for those affected by this hidden danger. KRW Lawyers is dedicated to helping residents in the Philadelphia area seek justice and compensation for their asbestos-related health issues. The complex nature of asbestos litigation requires experienced legal representation, and our firm is committed to serving the community with the utmost dedication and expertise. The story of asbestos in Philadelphia reminds us of the ongoing importance of protecting public health and the crucial role that legal advocacy plays in addressing the consequences of past asbestos use.
Asbestos in the Tri-State Area 
The Tri-State Area, encompassing Pennsylvania, New Jersey, and Delaware, shares a collective history deeply affected by asbestos exposure. With bustling industries, including shipyards, factories, and refineries, this region witnessed significant asbestos use during the 20th century. The tri-state area's industrial growth depended on the durability and insulation properties of asbestos, but this once-prized material has left a legacy of suffering among residents. The alarming statistics reveal that the tri-state area has experienced a higher incidence of asbestos-related diseases compared to many other regions, with thousands of individuals diagnosed with illnesses like mesothelioma, asbestosis, and lung cancer.
The complex web of asbestos exposure and related legal challenges in the tri-state area calls for dedicated legal assistance. KRW Lawyers is committed to supporting the individuals and families affected by asbestos exposure in this region, ensuring they receive the compensation and justice they rightly deserve. The story of asbestos in the Tri-State Area is a stark reminder of the long-term consequences of industrial practices, emphasizing the enduring need for legal advocacy to address the injustices of the past.
Office Locations
We have offices located in various cities to help clients with all their legal needs. View our office locations near you
Answers to FAQs
Answering your questions about asbestos and the related illnesses that can occur form prolonged exposure.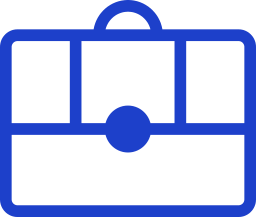 Free Health Test
Call to schedule a free health test at a clinic near you. Get the answers you need about your health and asbestos exposure.