#1 Asbestos Law Firm in Baton Rouge
855 United Plaza Blvd, Suite 504 Baton Rouge, LA 70809
Impact of Asbestos in Baton Rouge
Baton Rouge, a vibrant city with a rich history, unfortunately, shares a dark past with many other American cities: a significant exposure to asbestos. For decades, asbestos, lauded for its heat resistance and insulating properties, was widely used in various industries throughout Baton Rouge, including shipbuilding, construction, chemical plants, and refineries. Over time, countless residents were unknowingly exposed to these asbestos fibers, either directly in their workplaces or indirectly, as these fibers found their way into homes and public spaces. The long-term effects of such exposure have been catastrophic for many, leading to serious respiratory diseases like asbestosis, lung cancer, and the particularly deadly mesothelioma.
Recognizing the extensive harm and the prolonged latency period between asbestos exposure and the manifestation of related diseases, many affected Baton Rouge residents are only now grappling with the medical, emotional, and financial repercussions of exposure. The significance of this issue is further heightened by the complexities involved in pursuing legal remedies. KRW Lawyers stands as a beacon of hope and support for these individuals and families, aiming to ensure they receive the justice and compensation they rightfully deserve. The legacy of asbestos in Baton Rouge is a poignant reminder of the need for vigilance in public health and safety, and the crucial role of informed legal advocacy in addressing historical wrongs.
Office Locations
We have offices located in various cities to help clients with all their legal needs. View our office locations near you
Answers to FAQs
Answering your questions about asbestos and the related illnesses that can occur form prolonged exposure.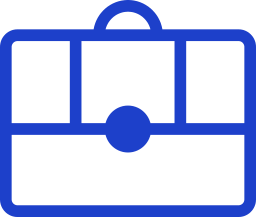 Free Health Test
Call to schedule a free health test at a clinic near you. Get the answers you need about your health and asbestos exposure.