#1 Asbestos Law Firm in Beaumont
755 South 11th Street, Suite 270 Beaumont, Texas 77701
Impact of Asbestos in Beaumont
Beaumont, Texas, known for its crucial role in the American oil boom, has a multi-faceted legacy that extends beyond its significant economic contributions. With a bustling industrial sector that ranged from refineries to shipyards and chemical plants, Beaumont witnessed extensive use of asbestos during the 20th century. The resilient and heat-resistant properties of asbestos made it the material of choice in various sectors, especially within the city's thriving petrochemical industries. However, the very features that made asbestos popular are what have endangered many Beaumont residents. It's estimated that thousands have been exposed to asbestos, leading to a significant uptick in related health issues. For context, the state of Texas ranks among the top states in the U.S. for malignant mesothelioma deaths, with Beaumont being a notable hotspot due to its industrial past.
The challenges arising from this exposure aren't merely health-related. Given the often-decades-long latency period of asbestos-related diseases, many in Beaumont are only beginning to experience the devastating effects of exposure. With a rising number of mesothelioma and asbestosis diagnoses in the region, there's an increasing need for specialized legal support. KRW Lawyers stands committed to aiding those affected, helping them navigate the intricate legal landscape and ensuring they receive the justice and compensation they deserve. The story of asbestos in Beaumont underscores the profound intersection of industry, health, and justice, emphasizing the indispensable role of dedicated legal advocacy.
Office Locations
We have offices located in various cities to help clients with all their legal needs. View our office locations near you
Answers to FAQs
Answering your questions about asbestos and the related illnesses that can occur form prolonged exposure.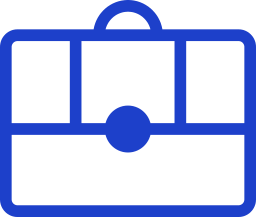 Free Health Test
Call to schedule a free health test at a clinic near you. Get the answers you need about your health and asbestos exposure.